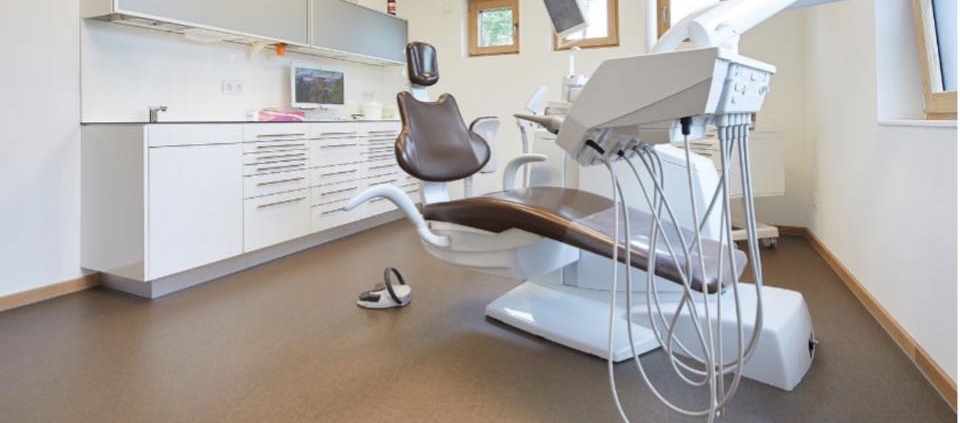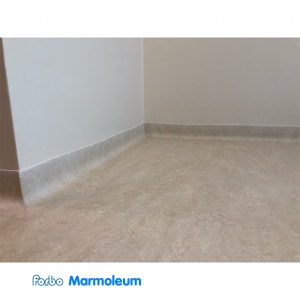 Healthcare is among the most challenging environments for the Admission and Discharge community to service, and with good reason. Interior finishes must be hygienic and provide for the health and safety of patients, visitors and staff. The flooring must be tough enough to withstand the daily, around-the-clock pounding from rolling and foot traffic and still be easy to maintain.
When designing healthcare facilities, we think of safety, function and aesthetics, sterile environments are meant to be safe and germ/bacteria free. Marmoleum Linoleum is a floor covering that meets these criteria and is no stranger to designers. Introduced more than a century ago, today's linoleum is harkening a new generation of specifiers as a durable, all-natural alternative to resilient flooring.
Marmoleum ability to inhibit the growth of bacteria stems from the natural raw materials that go into its production, namely linseed oil,pine resin ,wood floor and jute . An inherent property of the product, the anti-bacterial qualities of Marmoleum won't diminish over time, giving peace of mind and constant protection from the moment it is installed.
Marmoleum Linoleum has received the British Allergy Foundation's Seal of Approval due to the fact that they do not harbour bacteria or dust mites, contributing to healthier indoor environments.
The major attribute of marmoleum that makes it applicable to medical centers and hospitals is its sheet production. The sheet application allows for minimal seams and, therefore, offers less opportunity for bacteria to hide in grout lines or floor seams. Additionally, this allows for better maintenance options than other flooring.
Linoleum is made from natural materials such as linseed oil, jute, cork powders and tree resins. The product is antistatic, hypoallergenic and does not emit potentially harmful VOCs, so it contributes to good indoor air quality.
Similar to other resilient floors, linoleum comes in multiple fresh hues, and the color and pattern extend through the entire thickness of the product. When specified in roll goods, marmoleum allows for flowing designs and adds natural influences to otherwise harsh environments. Like resilient and rubber, marmoleum can be waterjet cut with intricate patterns and inlays.
Forbo® Marmoleum flooring is considered to be an asthma and allergy friendly flooring choice. In fact, Marmoleum flooring is the only floor covering that is certified to be allergy and asthma friendly by the Asthma and Allergy Foundation of America® (AAFA), making it is safe for adults, children, and pets with allergies or asthma.
Floor Décor Kenya offers a full portfolio of products suitable for use in general circulation areas within healthcare establishments. From reception areas and corridors which are subject to heavy footfall, to canteens and family waiting rooms that require a more relaxed atmosphere we have a range of products to meet your needs.
https://floordecorkenya.com/wp-content/uploads/2020/02/83604581_1773818952750822_6789962176758022144_n.jpg
800
960
floordecor
https://www.floordecorkenya.com/wp-content/uploads/2018/01/logo_floor_decor.jpg
floordecor
2020-02-12 18:19:01
2020-07-22 11:43:07
Forbo® Marmoleum Linoleum Flooring Helping to win the fight against Hospital Acquired Infections