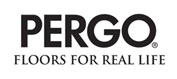 There Is Only One PERGO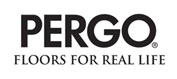 Wake up to a Non-Cold Floor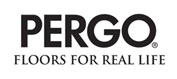 Beautifully executed!


Floor Decor Kenya – Offering Versatile, Durable and Beautiful Flooring Solutions!
PERGO® original Laminate flooring  offers everything a versatile floor should; different colors, styles and high-performance durability to match any active lifestyle.
There i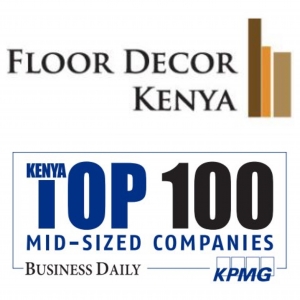 s no other floor that is as versatile and as tough as PERGO® laminate. It can take all the heavy traffic, spills, stains and you don't have to worry one bit!
This is why Floor Decor Kenya is excited to bring you PERGO® Laminate floors – a world leading brand (Visit Website www.co.uk) sourced from Europe at an affordable price.
PERGO® invented laminate flooring over  35 years ago. A floor that combines beautiful design and long-lasting durability like no other. PERGO® laminate floors are made to withstand years of use and still look beautiful.
Now you can shop PERGO® wood laminates and Pergo engineered hardwood flooring  at all Floor Decor Kenya showrooms around the country – Nairobi, Nakuru, Eldoret,Nanyuki,Kisumu,Naivasha,Mombasa , Embu , Machakos ,Kisii ,Thika .

Floor Decor Kenya is an  authorized PERGO® DEALER/ DISTRIBUTOR in East Africa.
You've got to get off the tiles, they are cold!
Call us today and we will be glad to give you a FREE ESTIMATE for your home or office space. Read More
Groundbreaking Innovations that make Pergo Flooring Outstanding
Mkeka wa Mbao cushion vinyl flooring installed in Kenyan homes
CONTACT US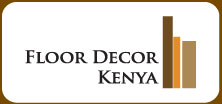 © 2020, FLOOR DECOR KENYA
All Rights Reserved
Call us for a FREE ESTIMATE today:
Nairobi: 0780 955-000
Nakuru: 0780 355-000
Kisumu: 0780 855-000
Eldoret: 0780 755-000
Mombasa: 0755 960 000
Nanyuki: 0755 660 000
Email: info@floordecorkenya.com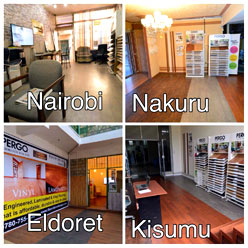 VISIT OUR SHOWROOMS
NAIROBI - Call 0780-955-000
9 Kijabe Street
Opposite Simlaw Seeds, close to Globe Roundabout
ELDORET - Call 0780-755-000
Sosian Street
(Next to) Eagles Hardware
NAKURU - Call 0780-355-000
Webcom house,
Moses Mudavadi Road,
Next to Kokeb Hotel.
NANYUKI - Call 0755-660-000
Irura Road (Behind former) Nakumatt Mall.
MOMBASA - Call 0755 960 000
Links Road, Nyali. Bob's Restaurant Building.
KISUMU - Call 0780 855 000
K - City business centre , Block C
10357 Omollo Agar Road
Opposite New East View Hotel .

FORMS OF PAYMENT

We accept: Bank Transfers, Visa/MasterCard, Lipa Na M-PESA, Cash & Checks & PayPal.