What is marmoleum flooring?
Marmoleum is brand of linoleum flooring. Linoleum has existed for over 150 years Manufactured by  Forbo a global  leader in floor covering production.
Marmoleum is Forbo's brand of linoleum flooring which is a natural flooring product consisting of linseed oil, pine rosin, wood flour, limestone, pigments, and Jute.
Key characteristics of linoleum flooring
• 97% natural (bio-based)
• 72% renewable (jute, wood flour, linseed rosin)
• Biodegradable
• Naturally bacteriostatic inhibits MRSA, C-Diff (no additives)
• Does not require sealing/ polishing
• Extremely hard wearing – will harden over time due to continuing oxidation
• Suitable use on walls, ceilings, and furniture
• Can be coved and welded (welding not necessary)
Marmoleum contains zero plasticizer and phthalates, Linoleum or Marmoleum flooring is all natural made from 97% natural raw materials.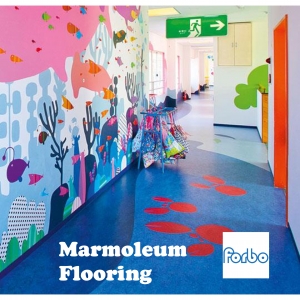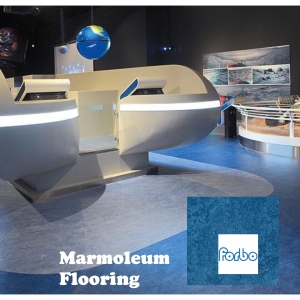 What's the durability of marmoleum flooring?
15-25 years for large commercial projects. However, because Marmoleum has natural timber/rosin ingredients it will continue to harden with age and can have a life expectancy greater than 40 years.
We don't recommend installing Marmoleum in bathrooms / wet areas.
Marmoleum is not urine friendly, therefore is not suitable/
however, we suggest using Forbo's step safety vinyl instead, which, has the best overall wet barefoot slip test results.
Marmoleum can be used in numerous of application that includes:
• Commercial buildings
• Education
• Health & Aged care
• Retail
• Hospitality
as well as residential projects.
When it comes to infection control and stopping Hospital Acquired Infections (HAIs) Marmoleum is proven to inhibit the growth and spread of infections such as MRSA, Norovirus and C Difficile, helping to contribute to a healthier and more hygienic environment in any area of a hospital.