Original Laminate Flooring
PERGO® laminates offer various designs in vivid, swirling wood grains that look like solid hardwood, tile or stone.
PERGO® laminates are constructed in such a way that they absorb the heavy traffic and day-to-day use of an active family, while continuing to look as good as the day they were installed.
Whatever the style you like – natural wood, stone, or geometric patterns, we have it.
This wide selection combined with rugged durability makes laminate a practical, economical and fashionable choice for any room in your home.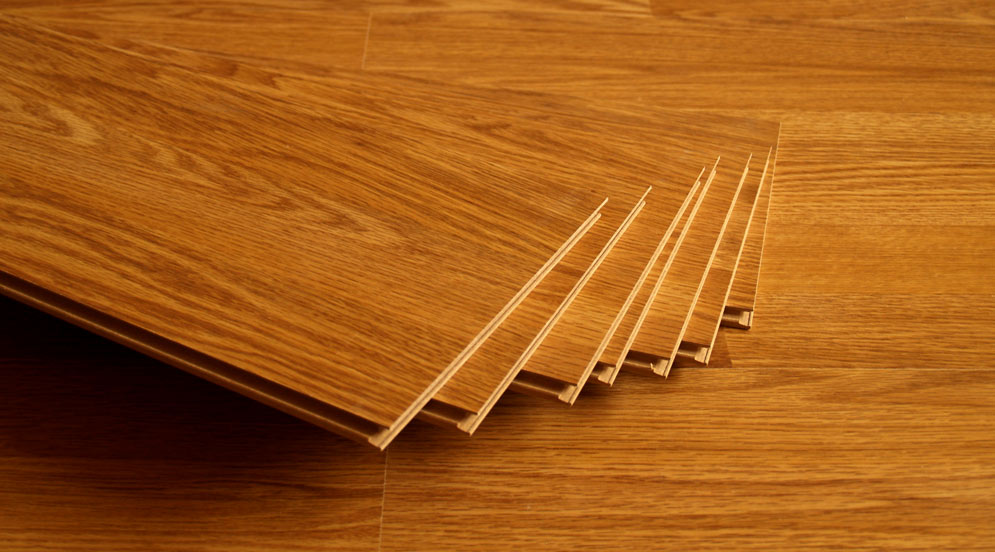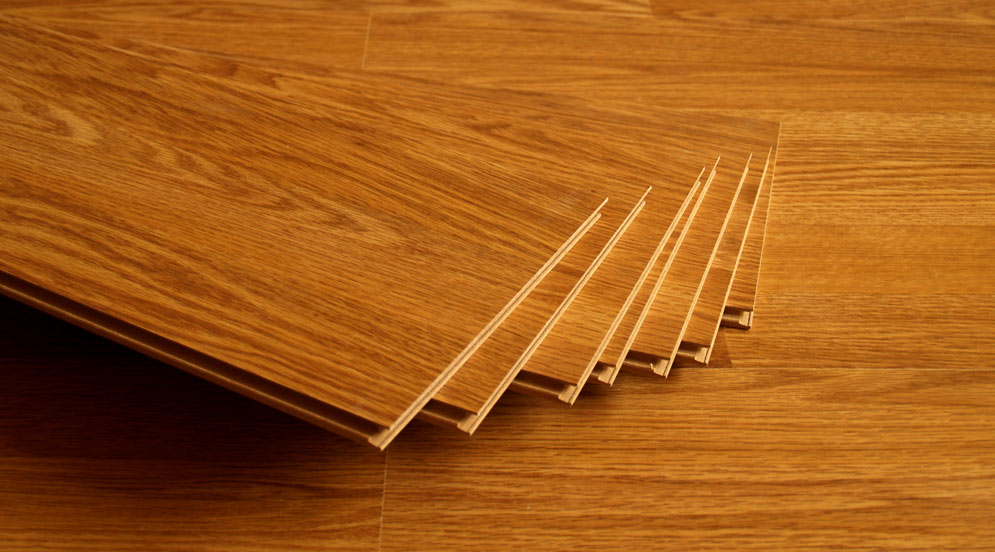 FLOOR CONSTRUCTION LAYERS
The laminate floors are constructed with four layers: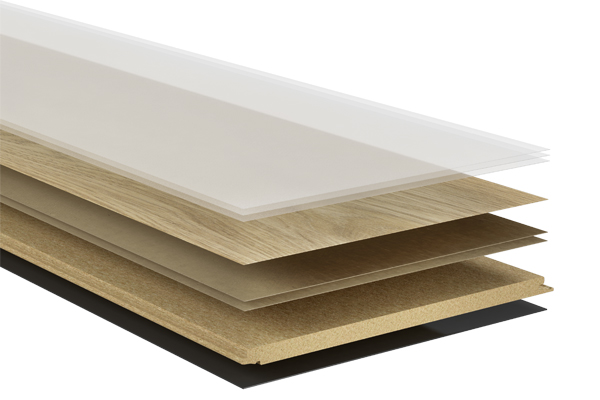 1. Top layer: Melamine wear top layer offers a tough, beautiful finish. This is a clear layer of aluminum oxide that protects against fading, stains and surface burns.
2. Design layer: Decor layer that features natural hardwood designs. It contains a high resolution photograph of the floor's surface appearance and provides you with a variety of looks from the burnished swirls of natural hardwood to the earthen textures of ceramic or stone tiles.
3. Core layer: Inner OptiCore™ layer made of recycled wood fiber. It's a construction durable high-density board which protects against indentations and moisture.
4. Bottom layer: Moisture barrier and structural integrity backing layer. This is a stability layer, which protects the planks against moisture and helps balance the floor.

PERGO® FLOOR QUALITY LEVELS
3 quality levels = Tough, Tougher, Toughest
1. Public Extreme (AC 6 wear rating – guarantee lifetime) ~ Toughest
2. Original Excellence (AC 5 wear rating – guarantee lifetime) ~ Tougher
3. Domestic Elegance  (AC 4 wear rating – guarantee 20 years) ~ Tough
PERGO® caters for all walks of life & different needs. Now it is easier than ever to find the right floor for your home. After all, a kitchen floor will have to withstand more wear than the floor of a spare bedroom.
Our laminate floors are available in three different quality levels, offering three levels of durability to fit the different needs in the different rooms of your home. Just find the design you like, and pick the quality level you need.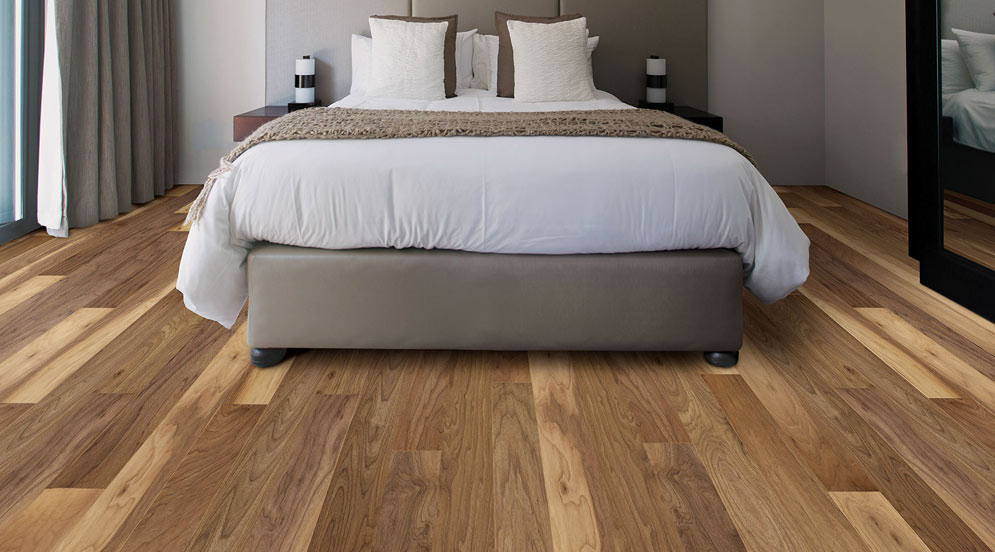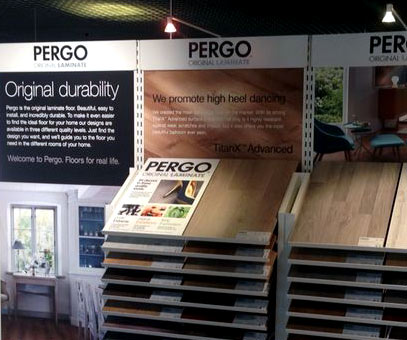 PERGO® TitanX™ – Best Durability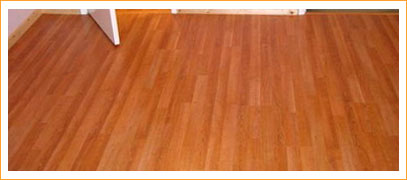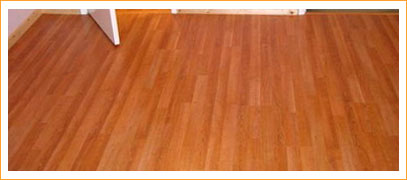 Thanks to TitanX™ Surface Protection , a PERGO®  Laminate floor will keep its elegant finish year in and year out.
TitanX™ is a  Multilayer technology that includes protective layers of aluminium oxide particles ,which provides superior resistance to wear and scratching .And with special impact layers combined with a high quality core material TitanX™ also provides very high resistance for handling dropped objects and heels .
• Wear Protection:

PERGO's patented TitanX™ Advanced surface is the best multilayer protective floor finish on the market, providing wear resistance that exceeds normal standards for commercial environments.
• Scratch Resistance:

The TitanX™ surface has an extra protective layer providing the best scratch and scuff resistance on the market, so your PERGO floor will retain its luster much longer than other laminate floors.
• Impact Resistance:

The unique multilayer construction of our TitanX™ Advanced surface together with a dense core material provides very high impact resistance for handling dropped objects and high heels.
• High Fire Resistance

A PERGO floor with TitanX™ Advanced surface has a natural high resistance to fire thanks to its multilayer construction. This combined with the core's density allows for faster heat dissipation.
• Easier Cleaning:

A PERGO floor with TitanX™ surface is much easier to clean than ordinary floors. The reason is that the TitanX™ surface is so tightly sealed that dirt simply cannot take hold.
• Water Resistance:

Pergo's Moisture Resistance System combines moisture resistant core materials with a strong and tight click joint. The surface protection of our new Sensation floors extends all the way into the bevels to create a fully closed surface.
Anti-Static

Pergo laminate floors eliminate static electricity. Electrostatic charges generated by Pergo laminate floors are generally very low, but to reduce them even more we have developed a technology to give selected floors permanent antistatic properties throughout the life of the floor.
Installing with PerfectFold™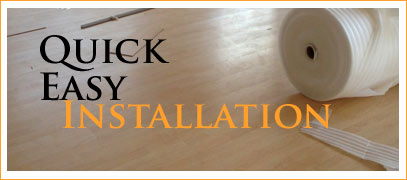 CLICK & GO for extremely easy Installation. Installing a beautiful PERGO® floor its now 30% Faster to install PERGO flooring . PERGO's innovative patented  PerfectFold™ 3.0 click system is available with laminate floors at all quality levels.
Just click the planks together using the method that works best for you and you'll be done in no time. There's no risk of damaging them, either. Even if you want to reinstall some planks, PerfectFold™ 3.0 makes it easy to lift them up and put them down again whenever you need to.
1. Drop down Install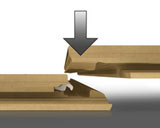 The ideal method for quickly installing a large area. Click the plank at the long side joint, slide it until it meets the end of the previously installed plank, and press down.
2. Angle Install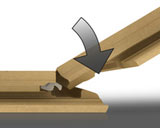 The ideal method for installing the first row of planks. Click the planks together first at the short end, and then at the long sides.
3. Horizontal Insert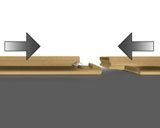 You can also insert PERGO Laminates horizontally, a unique feature compared to many other brands. This is very convenient in places where it is difficult or impossible to tilt the planks, such as when installing the last row of planks, or under door frames, radiators, etc