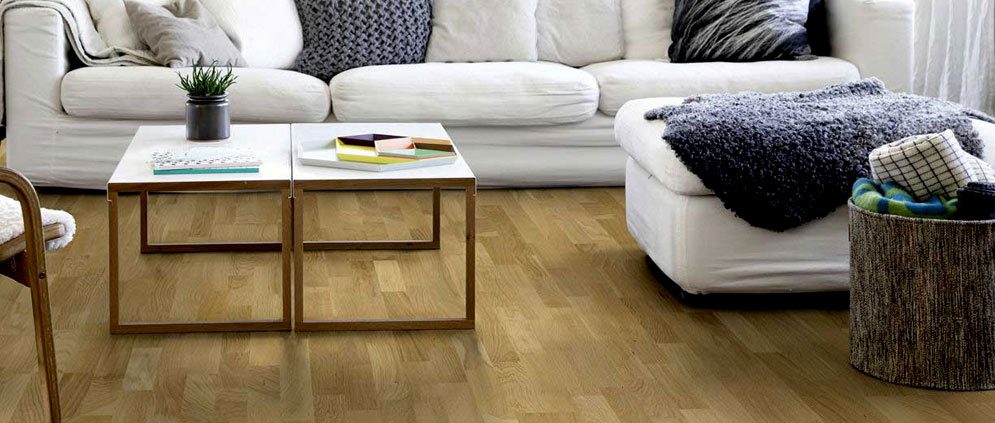 Posted at DAILY NATION – LIFE & STYLE, Read More
WHEN IT COMES to home flooring, clients are spoilt for choice. From plain concrete to elegant patterned wooden or ceramic tiles, the varieties are limitless. However, every type of flooring material has its pros and cons. For instance, concrete floors absorb moisture, have little variety and offer little insulation against sound and heat.
Meanwhile, ceramic tiles are hard on the heels, can be too cold for comfort during the rainy season, and  are unforgiving to breakables such as glass and pottery that might accidentally land on them.
Solid wood flooring is often shunned by the environmentally conscious, while carpets, though adding to the overall aesthetics, tend to accumulate dust and sometimes harbour pathogens.
With the foregoing, laminate flooring seems to be an ideal compromise.
Mr Amos Kibaru, the CEO of Floor Décor Kenya, defines laminate flooring as "a hybrid, high- density fibre board that combines wood fibres with melanin resin".
The material, which can be made to look like hardwood, stone or ceramic tiles, has a smooth finish that makes it relatively more attractive. A visit to Floor Décor Kenya's show-room reveals a wide variety of patterns and designs to choose from.
"The design options we offer are limitless, making our product suitable for interior décor enthusiasts," Mr Kibaru says.
But perhaps the greatest advantage when it comes to laminate flooring is its durability which, Mr Kibaru insists, is forever.
ABRASION CRITERIA
"Our products are composed of four layers, which ensure the stability and integrity of the flooring. They have life-time warranties," he says,  adding,  that his company had installed laminated floors in motor vehicle showrooms, airports and churches across the country.
Posted at DAILY NATION – LIFE & STYLE, Read More
https://floordecorkenya.com/wp-content/uploads/2016/05/pergo_floors-1.jpg
664
995
floordecor
https://www.floordecorkenya.com/wp-content/uploads/2018/01/logo_floor_decor.jpg
floordecor
2016-07-28 03:18:18
2020-07-22 11:43:56
For a room that is stylish and easy to clean, consider laminate flooring